The Wonderbag is the award winning eco-friendly slow cooker that uses heat-retention to cook your food.
The principle of retained-heat cooking is simple. In conventional cooking, any heat applied to the pot after it reaches boiling point is merely replacing heat lost from exposure to the open air.
In Wonderbag cooking, food is brought to a boil, simmered for a few minutes, then placed into the Wonderbag to continue cooking.
The insulated cooking technique prevents heat escaping from the dish, removing the need for additional energy to complete the cooking process.
Cooking in a Wonderbag slow cooker can save between 30-80% of the energy normally required for cooking.
Completely powerless, the Wonderbag cooks evenly and consistently every time without supervision.
Healthy & Easy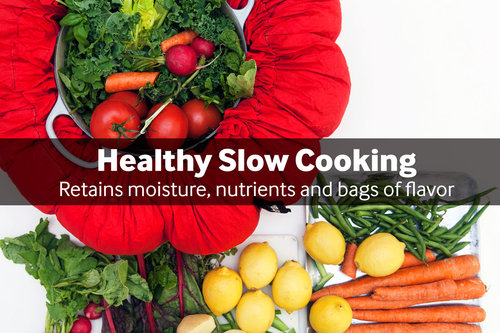 Simply bring your favourite dish to boil and let the wonderbag safely continue the cooking for up to 12 hours, retaining moisture, nutrients, and bags of flavour.
Slow cooking in the Wonderbag tenderizes meat, keeps vegetables firm and allows flavours to enhance.
Plus, the Wonderbag can be used to make yogurt, cook rice and prove bread.
Saving You Time & Money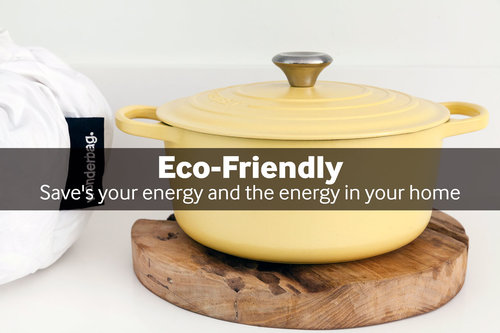 Make just one meal that can feed a busy household at different times throughout the day or prepare a meal up to 12 hours before and it will be ready when you are.
There's no battery, plug or fuel required, saving your energy and the energy in your home.
Fuelling All Your Outdoor Adventures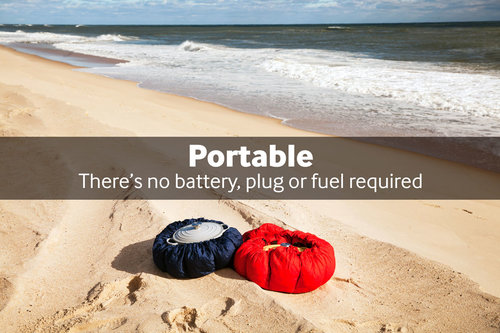 The Wonderbag is truly portable so you can fuel all your outdoor adventures.
Take a delicious warm meal in your Wonderbag to the kids' ball game, the beach, boating or just the back yard – it will even double up as a cool bag for your drinks and chilled food too.
There's no battery, plug or fuel required.